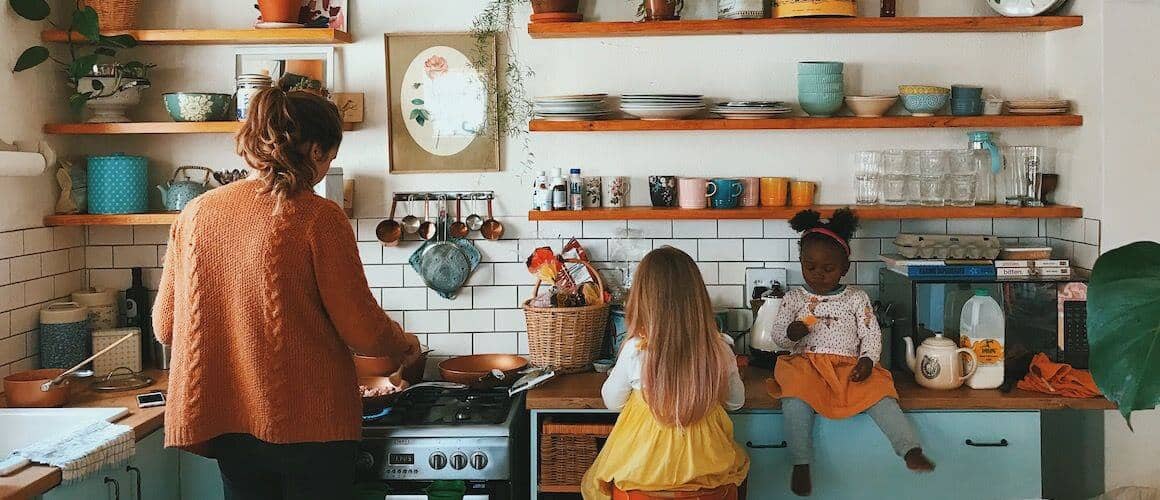 13 Tips For First-Time Home Buyers
ANDREW DEHAN6-MINUTE READ
APRIL 16, 2021
The lure of first-time homeownership is powerful. Your focus could be building generational wealth or creating an investment to sell when you retire.
Whatever your reasons for buying a house, there are quite a few steps from where you are now to the moment you can kick back and enjoy it. Here is our best advice for first-time home buyers. You'll be ready to in no time.
Get approved to buy a home.
Rocket Mortgage® lets you get to house hunting sooner.
1. Be Sure You're Ready To Commit To A Loan
The No. 1 tip for first-time home buyers that we can offer is to be sure you're ready. The average mortgage loan term is 15 – 30 years. Although you don't need to stay in your home for that amount of time, buying a home is still a major commitment. Be 100% sure that you're ready for homeownership before you take on a mortgage.
Start by asking yourself the following questions:
Am I ready to commit to this home and city for at least 5 years?
Do I have an emergency fund that can cover at least 3 months of expenses?
Do I have a stable income?
If the answer to any of these questions is "no," you may want to hold off for now. Keep saving. Keep researching.
Consider whether you have any events on the horizon that could affect your location, income or expenses. If so, these are other reasons to pump the brakes.
2. Don't Skip The Preapproval
It can be tempting to jump right into hunting for the perfect house, particularly if this is your first time. It's a really good idea to get a mortgage preapproval before you begin comparing properties.
If you've heard of a prequalification, it's important to know how it differs from preapproval. Let's review that difference now.
Prequalification letter: A prequalification is an estimate of the amount of home loan you can get. It's based on an informal evaluation of your income and other information.
Preapproval letter: A mortgage preapproval is a document from a lender that tells you exactly how much loan money you can get. It's based on your financial information, such as W-2s, bank statements and your credit score.
Benefits Of Preapproval
Some of the benefits of getting preapproved include:
You know exactly what you can afford: You and your real estate agent know what you can afford once you have a preapproval letter in hand. This will help you shop within your budget.
You can make a stronger offer: Sellers need to know that the buyer they choose can afford their home. A preapproval shows a seller that you have the money needed to purchase the home.
You'll experience fewer surprises: When you're preapproved, you're less likely to run into last-minute surprises or delays with your lender.
The bottom line? Get a preapproval before you start shopping for a home. Read on to learn why a preapproval may not reflect the final loan offer.
3. Maintain Your Credit
Now is not the time to open a new line of credit. When you apply for mortgage preapproval, lenders will pull your credit report. They'll do it again before you close on the house and its corresponding mortgage.
If they find that you've taken out another loan or line of credit, that your credit balance has increased or that you've started to make late payments, it could risk your final approval.
Be sure to keep paying your bills on time. Don't attempt to influence your credit rating for better or worse or begin any risky spending. Lenders want to see that your behavior patterns are consistent and can be relied upon for future payments.
4. Save For A Down Payment
One of the Federal Housing Administration's (FHA) most important priorities is helping home buyers with the purchase of their first home. If you qualify as a first-time home buyer, you may have access to state programs, tax breaks and an FHA loan.
According to the U.S. Department of Housing and Urban Development (HUD) website, a first-time home buyer is anyone who meets the following criteria:
An individual who has had no ownership in a principal residence during the 3-year period ending on the date of purchase of the property. This includes a spouse (if either meets the above test, they are considered a first-time home buyer).
A single parent who has only owned with a former spouse while married.
An individual who is a displaced homemaker and has only owned with a spouse.
An individual who has only owned a principal residence not permanently affixed to a permanent foundation in accordance with applicable regulations.
An individual who has only owned a property that was not in compliance with state, local or model building codes and which cannot be brought into compliance for less than the cost of constructing a permanent structure.
If you qualify as a first-time home buyer, you can benefit from a number of assistance programs, including down payment assistance loans and grants.
We'll get into minimum requirements below, but the upside of saving at least 20% for a down payment is that you can avoid mortgage insurance on conventional loans.
5. Understand Your Loan Options
Did you know that there are multiple types of mortgage loans? The type of loan you choose will determine your down payment amount, what type of home you can buy and more. Here are some of the more familiar types:
Conventional loans: Conventional loans are the most common type of home loans. You can purchase a home with as little as 3% down.
FHA loans: An FHA loan can allow you to buy a home with less strict financial and credit score requirements. You can get an FHA loan with a 3.5% down payment and a credit score as low as 580.
USDA loans: USDA loans are for people who want to buy a home in a qualified rural or suburban area. You can get a USDA loan with 0% down, subject to household income restrictions. Rocket Mortgage® doesn't offer USDA loans at this time.
VA loans: VA loans are exclusively for veterans and members of the armed forces and National Guard and qualified spouses. You can buy a home with 0% down if you qualify for a VA loan.
Each type of loan has its own qualification standards that you must meet. For example, VA loans require you to meet military service requirements. Make sure you meet these standards before you apply.
Once you have a goal in mind, you can begin to set up automatic payments to your savings account, making it easier to predict when you can make your move.
Get approved to buy a home.
Rocket Mortgage® lets you get to house hunting sooner.
6. Don't Forget Closing Costs
Don't assume that your down payment is the only thing you need to close on your mortgage loan. You'll also need to cover closing costs before you take control of your property.
Closing costs are expenses that go to your lender in exchange for arranging certain loan services. Some common closing costs you might see include:
Attorney fees
Pest inspection fees
Appraisal fees
Escrow fees
Title insurance expenses
Discount points
You'll see your exact closing costs on a document called a Closing Disclosure. Generally, you can expect to pay 2% – 5% of your total loan cost in closing costs.
As a first-time buyer, you may qualify for government-backed grants or loans that assist with closing costs. Additionally, it's not uncommon to ask the seller to help cover closing costs. Seller concessions could be a flat percentage of the total closing costs or cover specific fees, like appraisal or attorney fees.
7. List Your Needs, Your Non-Negotiables And Nice-To-Haves
Your reason for buying a home will be your north star for making decisions about your purchase. If your goal is to dip your toe into real estate investment, a duplex may be the perfect option for you.
If you've decided to move closer to older parents or a support system as you start your own family, consider a condo or townhouse that will require less upkeep.
Once you've decided on the type of home that's right for you, you can begin to prioritize which features you want in your home based on your needs.
For example, you might focus on finding a home with extra bedrooms if you plan to have children or need a home office. If fur babies are the light of your life, a big yard or a location near plenty of green spaces may be nonnegotiable.
Sit down and create a list of qualities you want and need in your new home. This will help you shop for homes more effectively and compare properties with less stress.
8. Work With A Real Estate Agent
Work with a real estate agent or REALTOR® to find the perfect property. Agents and REALTORS® are local professionals who are experts in the home buying process and your local market.
A real estate professional can help by:
Showing you properties in your area that fit your needs and budget
Attending showings with you to learn more about your priorities as a homeowner
Helping you decide how much to offer for a property
Submitting an offer letter on your behalf
Helping you negotiate with the seller or the seller's agent after you submit an offer
Attending the closing with you to make sure that everything is in order with your sale
Remember, only a buyer's agent will work on your behalf. Don't rely on the seller's agent to represent your best interests. Always choose a qualified REALTOR® or real estate agent to help you buy a home.
9. Be Confident When You Submit An Offer
You should never submit an offer on a home unless you're 100% committed to the purchase – or you could risk losing your earnest money deposit, also known as a "good faith deposit." Giving this money signals to the owner that you're serious about the offer.
The deposit is typically equal to 1% – 3% of your total home loan value and goes toward your down payment. If you back out of the sale for a reason not listed in your offer letter, you'll lose your earnest money deposit.
10. Hire An Inspector
You need to hire a professional inspector before you get a home. An inspection is different from the appraisal required by your lender. Here's how.
The appraisal: During an appraisal, your appraiser only gives you and your lender a rough idea of how much your home is worth based on comparable properties (comps).
The inspection: During an inspection, the inspector tells you about specific problems with the home. You can use the results of your inspection to learn more about your home and request concessions from your seller.
An earnest money deposit letter often includes a home inspection contingency, which would allow you to invalidate an offer and not lose your deposit in the instance of extensive repairs.
11. Stick To Your Budget
It's likely that your reason for purchasing a home is driven by emotion. You might want to feel secure, the freedom to express yourself through your home or have a vision for your desired lifestyle. Many first-time home buyers get too invested in a home only to find out they can't get the loan for it or there are some major issues.
Don't go over your budget for a home, even if it seems perfect for you, and be sure you budget in enough money for repairs or renovations. The right home is out there for you, so keep searching until you find a home that fits your budget and your list of must-haves.
12. Save Physical Copies Of Your Paperwork
Once you get moving on a home, don't forget about the paperwork. Yes, cloud-based storage is the obvious choice for keeping tabs on documents – but you should keep a physical copy of your mortgage statements, deed, Closing Disclosure and other documents in a locked, fireproof file cabinet.
Let anyone else named on your loan know where the documents are and how to access them in the event of an emergency.
13. Don't Stop Learning
Nobody is born with the manual for smart homeownership etched on their brain. Consider searching for online real estate courses for first-time home buyers and get started on your path to expertise.
Not sure where to start? Zing University is a free online course from the mortgage experts at Quicken Loans® that offers tons of information for first-time home buyers, including:
The steps to buying a home
Different types of mortgages
How to find a local agent
Investing in homeownership education can help you avoid making costly mistakes, prioritize smart investments that offer reliable ROIs and build sweat equity in your first home.
First-Time Home Buyer? Explore Your Options
Buying a home for the first time doesn't have to be overwhelming. Wherever you land, it's you and your loved ones who bring a home to life. Maintain your financial health to get there, so your quality of life increases with the purchase, rather than decreases.
If you're a first-time home buyer, explore your options with the experts at Rocket Mortgage®. We're here to help you every step of the way!
Bibliography
Dehan, Andrew. "13 Tips For First-Time Home Buyers." Rocket Mortgage, 2021, www.rocketmortgage.com/learn/first-time-home-buyer-tips.